Who we are...
The Ludlow Foundation is private 501 (c)3 non-profit organization that was established in 1976 to assist those in need through non-profit agencies and to help organizations achieve their goals.
This foundation was founded by A. Ludlow and his family. As a small family-run foundation, we are not able to maintain programs, but we are able to offer individual grants.
The criteria used to select grant recipients is based upon the greatest need. This could be education, rehabilitation, crisis situations or special programs. The Ludlow Foundation's main concern is to meet essential human needs.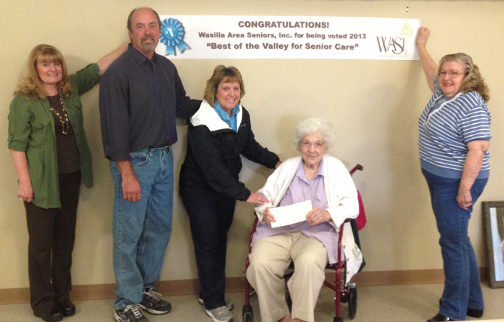 Since inception, The Ludlow Foundation has been able to provide special funding in excess of $1,187,121.67. Primary geographical requirements for grants are Washington and Alaska.
Comments ...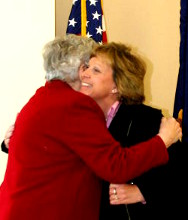 "More About The Ludlow Foundation -- A Small Family Foundation with a Big Heart
"Since 2015, The Ludlow Foundation has awarded Farms for Life $8,000 in grants, enough to purchase more than 12,500 pounds of locally grown produce. "The late Ludlow (Lud) Kramer founded The Ludlow Foundation in 1976 with the goal of directly meeting human needs. A former Seattle City Council member and Washington Secretary of State, Lud was one of the first politicians to tackle food distribution in Seattle. "Since its inception, the foundation has contributed more than $1 million to agencies throughout Washington and Alaska. Run by Ludís four children and his wife Pat, it is truly a family foundation that takes great care and compassion in serving people in need. "Thank you to The Ludlow Foundation and the Kramer family for all you do for our communities!" --
Farms for Life
"Your grant provided shoes and warm jackets for five disadvantaged children in Mrs. C's class." -- Principal - Elementary school
"Thank you again for your continued support in our student grant program." --C.M. - Community College President
"Exciting things are happening because of caring and concerned people like you."--Habitat for Humanity
Grant Applications
How to apply:
You can fill out our Online Application Form.

Please Note:
* All blanks are required.

* Dates need to be numbers only, i.e. 10-7-10 (no alpha).

* If after you submit, you get an error message at the very bottom of the form, you need to clear the error message, by pressing the black x on the right, before your can continue.
Or

You can use Adobe Reader to print out your Application.
Then fax or email it in.

The Application in .pdf format
Our Fax:
(907) 892-7285
Our Email:

bill@ludlowfoundation.org